Your Source for Sustainable Ink & Toner Cartridges
Eco-Friendly printing solutions that allow you to reduce your carbon footprint, and protect the environment without sacrificing the excellent print quality that your home or business office demands. All of our remanufactured ink cartridges & toners are backed by a lifetime guarantee so you can feel good about your purchase in more ways than one 
Free Shipping

Security

Lifetime Guarantee
Proudly Manufactured & Managed in the USA

Green Imaging Solutions is proud to support the local economy. We manufacture our products and run our business right here in the USA

Seriously Sustainable Solutions

We are committed to providing seriously sustainable printing solutions by offering our customers high-quality remanufactured ink & toner cartridges and FREE recycling options

A Minority & Female Owned/Operated Business

Green Imaging Solutions is proud to be minority and female owned and operated. Our team brings more than a decade of combined expertise in the print technology and equipment industry to the collective table
Get High Quality Printer Ink At Even Better Prices

When you Choose to shop Green Imaging Solutions for all of your printer ink & toner supplies you can feel great about your purchase. After all, not only are you helping protect the environment by keeping disposable cartridge waste, you are also getting the highest quality ink at a massive cost savings. 

Saving the planet, AND saving money? It is easy with Green Imaging Solutions remanufactured ink and toner cartridges. We offer high-quality replacement ink & toner cartridges for top printer manufacturers like HP, Epson, Canon, Brother and more, as well as cartridges for older, or less well-known printer makes and models, and we offer them at a HUGE price savings to you!

What's With The High Cost Of Replacement Printer Ink & Toner Cartridges?

Have you ever wondered why it seems like buying replacement ink and toner cartridges for your printer often seems to be more expensive than buying the printer itself? The answer lies in the financial model of the printer manufacturing industry. Printers are costly to manufacture, and there is often little profit margin for printer manufacturers, especially when it comes to small home office printers. These printers are often sold at cost to the consumer. Once the consumer has invested money in the printer, they will need to continue buying replacement ink & toner cartridges in order to keep using the printer.  The manufacturer is then able to make a profit by increasing the price of these printer supplies, knowing that customers must purchase them to use their printer.

How Can You Save Money On Replacement Printer Supplies?

There are several ways that consumers can outwit the large printer manufacturing companies, and avoid spending a fortune on their replacement printer supplies. If you have not yet purchased a printer, consider paying a little extra for a laser printer, rather than an inkjet model. Laser printers are generally far more cost-effective saving you dollars over the lifetime of the printer. 

Already have a printer? You can still save money by purchasing after-market, generic, or remanufactured printer ink & toner cartridges for your printer. When compared head to head against the original OEM ink & toner cartridges sold by printer manufacturers, these after-market inks deliver the same high-quality results at a fraction of the cost.

Want to save eleven more? Consider buying ink in bulk. Larger, bulk ink cartridges are available for most top printer makes & models saving you big dollars on big printing jobs.

Printer Ink & Toner Replacement Tips

────────

A little bit of knowledge goes a long way. Learn how choosing the right printer model can save you money in the long run. Get tips to help you make certain you are getting the right ink or toner cartridges for your printing needs, and learn how to take the hassle out of installing your replacement cartridges.

Get The Right Cartridge For Your Printer

Identifying the correct ink or toner cartridge for your specific printer model is easier than you might think. The name, and code for your replacement cartridges will be clearly listed in your printer user manual, and is generally available on the printer manufacturer's website as well. 

Don't feel like hunting down the information you need. You can always find the information you need on the ink cartridges themselves. Simply open up the cover of your printer and locate the ink cartridge carrier. If your printer is plugged in, and powered on, the ink cartridge carrier should automatically slide into a center position allowing you to access your cartridges.  The ink cartridge name and code should be visible from this position. If it is not, you may need to physically remove the cartridges to locate the name or code on the side or rear of the cartridge.  Simply make a note of the name and code for each cartridge, and browse our selection of remanufactured ink & toner cartridges for the appropriate replacement. 

Get The Right Printer

In the market for a new printer? You can save money by buying the right printer. Not all printers are created equal, and there is a great deal of variability among printers even those made by the same manufacturer.  Some printers are simply more efficient than others. A bit of research will show you which printers make the most efficient use of ink, saving you the most money on replacement cartridges.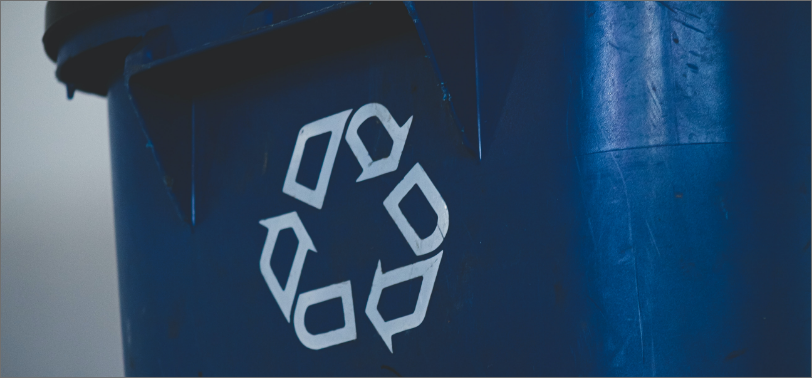 Ready To Recycle?
_________
The idea of disposable printer ink & toner cartridges is a myth perpetuated by the printing manufacturing companies. Printer ink & toner cartridges are NOT disposable, and should always be recycled. 
These ink & toner cartridges can be remanufactured, refilled, and reused over and over again. Recycling your depleted printer ink & toner cartridges reduces the need to manufacture new cartridges, and helps prevent discarded cartridges from landing in our landfills. 
Recycling your used cartridges is simple. Visit our recycling page to learn more
The Green Imaging Solutions Mission
Green Imaging Solutions offers a revolutionary approach to save you time and money on all of your home or office printing supplies while effectively reducing your carbon footprint. We offer you real savings AND real peace of mind!
Start Your Order Today!